UpComing: Live in de club...

Donderdag 26/5: You Raskal You (cd-voorstellig) (concert) (free) (21u)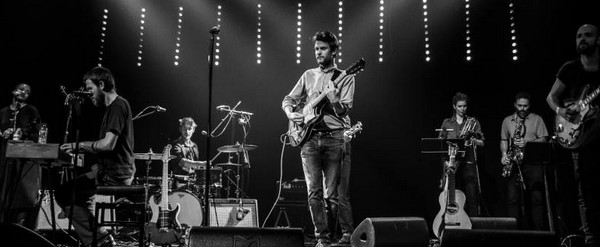 YOU RASKAL YOU debuteerde in 2011 met 'Reverb Kisses' (Rough Trade). Het titelnummer en de single 'Peace of Mind' wisten Radio 1 meteen te charmeren. Dat dit niet het dertiende Americana-bandje in een dozijn is, ontging ook de geschreven pers niet, want 'Reverb Kisses' werd unaniem positief onthaald met ondermeer een viersterrenrecensie in De Morgen. Tussen de opnames van een tweede plaat door trok YOU RASKAL YOU een jaar later opnieuw de aandacht van Radio 1, dit keer met 'Copy of 78', hun bijdrage aan de Dead Man Ray-hommage van I have a Tiger Records..

Het tweede album, met de titel 'It takes a whole lot of fools to build a pyramid but love just takes two' ([PIAS]Rough Trade), verscheen begin 2014 en werd wederom warm onthaald: "Fijn tekstueel werk verweven in vocale harmonieën en warme, atmosferische gitaarklanken" (De Morgen ****), "Filmische americana' (RifRaf) , "Strofes die je vertrouwd in de oren klinken zonder dat je ze ooit eerder hebt gehoord" (Radio 1).

Na geslaagde optredens in binnen- en buitenland (met ondermeer voorprogramma's voor School is Cool, Eriksson Delcroix en Geppetto & The Whales en passages in de AB, Het Depot, Nijdrop, Boomtown Festival, ...) is YOU RASKAL YOU met haar derde worp klaar om bij een groter publiek ontdekt te worden.


www.youraskalyou.com
http://youraskalyou.bandcamp.com/
All artists are spoiled with perfect food by Eetcafé Florian

Vrijdag 27/5:
Kasablanka (concert) (free!) (21u) + Lisa Smolders (DJ) (free) (24u)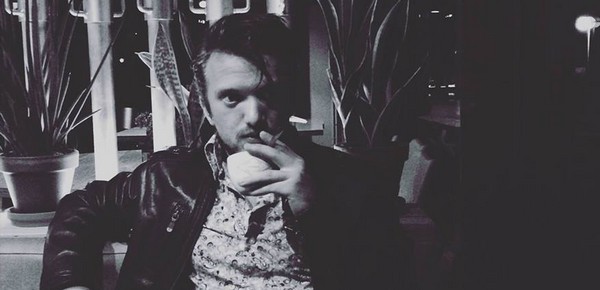 Kasablanka staat dit weekend op het podium van de AB tijdens de Humo's Rock Rally finale! Some words for the jury:

'Er zijn weinig groepen die pop zo pop durven laten zijn'
'Ik moest aan Duran Duran en Simple Minds denken'

In August 2015, Les Troquet decided to write and record his own ideas entirely as a solo endeavor. Influenced by early David Bowie songwriting, Paul McCartney pop sharpness and Stevie Wonder funkyness translated into a companionship caught in his first 3 songs. The 23-year old sings, plays bass, synthesizer, guitar, and all other instrumentation heard on these summer home recordings. He started gathering befriended musicians to rehearse and adapt these songs into a full live band setup.

www.facebook.com/kasablankaofficial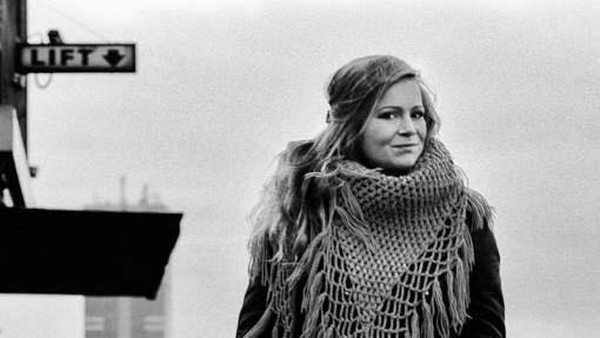 Lisa Smolders startte als presentatrice op Studio Brussel. Ze is momenteel te bewonderen op Radio 1. Maar ook achter de draaitafel doet ze lustig haar ding.

Lisa klieft door genres als een kettingzaag door een Stradivarius. Geroemd om haar prachtige haren draait ze door tot de dansvloer een moshpit van zweet, liefde en extase geworden is.

Lisa draait ruige rock & roll, dirty disco, nasty new beat, of gewoon de heetste tracks van het moment. Altijd een belevenis, always
All artists are spoiled with perfect food by Eetcafé Florian

Zaterdag 28/5: Live in Hasselt 2016 met Ellen Steegen, Milo Meskens solo, Reverend Deadeye (US) en Dirty Hips

Hasseltse hoogdagen met live muziek op straat en in café… en natuurlijk doet Café Café mee met een flinke portie gitaren en verrassende stemmen.
Timing:
Ellen Steegen: 19u45
Milo Meskens: 20u45
Reverend Deadeye (US): 21u45
Dirty Hips: 23u20
Luc Van Laer (DJ): 00u45


*** Ellen Steegen ***
Ellen Steegen Band is ontstaan in de zomer 2015 door een reeks toevalligheden. Een ontmoeting op een festival leidt tot wat gesprekken, resulterend in "goesting om eens samen te jammen". De Bilzerse band werd tweede op de jongste Limbomania met een set vol verfrissende indiepop en knipogen naar de jaren tachtig.
www.facebook.com/ellen.steegen


*** Milo Meskens (solo)***
"De Jeff Buckley van Deinze", zei Isolde Lasoen in De Nieuwe Lichting.

Milo Meskens is sinds begin 2014 actief als soloartiest. Onder eigen naam brengt hij zowel solo als met live-band een eigenzinnige mix van pop, folk en blues in de stijl van Ben Howard, Jeff Buckley, James Bay & consoorten. In 2015 werd hij geselecteerd tot finalist van De Nieuwe Lichting. Op dit moment scoort hij een flinke hit met 'Here with me' waarmee hij het zelfs tot de eerste plek in Stubru's Afrekening schopte.
www.facebook.com/MiloMeskens


*** Reverend Deadeye (US)***
Reverend Deadeye gingen op tour met Nathaniel Rateliff & The Night Sweats in februari en maart. Dit viel zo goed mee dat ze eind mei gewoon terugkomen voor een reguliere tour met een nieuw album op zak genaamd: "Devil? He's A Liar".
De Revererend is een zoon uit een oud dominees geslacht. Deze muzikale erfenis komt prominent terug in zijn optredens. Samen met zijn partner in crime, drummer Brother All, vormt de Reverend een duo dat de delta blues vermengt met garagerock en dat allemaal overgiet met een gospel saus.

www.revdeadeye.com
www.facebook.com/revdeadeye
http://reverenddeadeye.bandcamp.com/


*** Dirty Hips ***
Met één heup door de modderige bluesdelta ploeteren, terwijl de andere de samba danst. Dat is precies wat Dirty Hips graag doen. Ze spelen rock en country blues met samba- en latin-invloeden. Moeilijk voor te stellen? Denk aan wat een ontmoeting tussen Muddy Waters en Antônio Carlos Jobim mogelijks zou hebben opgeleverd.
www.facebook.com/DirtyHipsBand
All artists are spoiled with perfect food by Eetcafé Florian

Vrijdag 17/6: TaxiWars (try-out concert)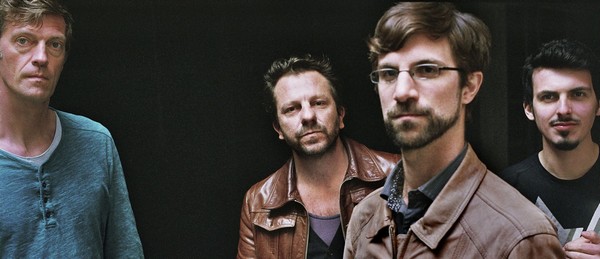 Een try out van TaxiWars waarbij ze nieuwe nummers komen uittesten op een levend publiek? Dàt kan alleen maar in Café Café plaats vinden.

VVK: € 10,00 (+admin fee) / KASSA: € 12,00 (+ admin fee)
tickets: cafecafe.tickoweb.be


Feel it. The sticky faux leather of the backseat. Smell it. A whiff of alcohol, mixed with the driver's cologne. You can almost taste it: the fear of being conned, the terror of a high-speed crash, the promise of excitement just around the corner.
Taxi rides are all of that.
Tom Barman loves them. "It's like indoor travelling," he says. "It's cosmopolitan. It's the rush of not knowing exactly where you're going. It's part of the art of living far from home. " Sounds like a definition of jazz, if ever there was one.
And TaxiWars is jazz. This is not rock singer Tom Barman crooning away with a jazz trio led by saxophonist Robin Verheyen. This is a jazz band with a deep knowledge of the music's history, and a love for the driving jazz of the early sixties on the Impulse! label. The music of Pharaoh Sanders, Archie Shepp, and Charles Mingus – full of swing, pulse, and the urge to break out of the genre's confinements.
Mingus is no stranger to Barman – a sample of the bassist's Far Wells, Mill Valley dominated dEUS's classic Theme from Turnpike. And like Mingus himself, TaxiWars can sound warm and engaging one minute – as in the hypnotizing track Pearlescent –, yet bellicose and menacing the next. Listen to Let's Get Killed ("Bangkok felt like suicide! ") and try not to be alarmed by Barman's effects drenched vocals. Barman: "At home, I listen to jazz almost exclusively, trying to escape from the tried and true pop structures – there are no choruses in TaxiWars. And those record sleeves fit well with my Impulse! orange furniture. "
TaxiWars display high energy and sensitivity, pride and ambition, and a punkiness that sets the band apart from the plush jazz scene, all thanks to Belgian saxophonist Robin Verheyen's punchy, melodic lines and Tom Barman's haunting lyrics. "The idea came to me four years ago, when I first met Robin, " Barman says. "I knew he could deliver the goods: we've recorded together with Magnus. I wanted TaxiWars to be sharp, to the point, punky and trashy – much like the band Morphine. Long solos were no-go. "
The singer gave the New York based saxophonist a few clues – "Think Art Blakey, Max Roach, Prince! " – and before long Verheyen had written over a dozen compositions. "I asked bassist Nicolas Thys and drummer Antoine Pierre to join us, " says Verheyen. "Nicolas is one of the finest bassists in Belgium; he feels as comfortable playing jazz as he is playing rock, and he's lived in New York City for many years. Tom insisted on taking on a very young drummer, to give the band the pep and the fresh perspective that we were aiming for. Antoine has done just that. Within five minutes during the first rehearsal, we all felt an epiphany of sorts: this was not 'dEUS goes retro'. This was something very, very different. "

Vocalist Tom Barman has been fronting the indie-band dEUS since 1989, selling over a million albums along the way. He directed the 2003 film Any Way the Wind Blows, and oversaw two acclaimed jazz compilations: That's Blue + Painters Talking (Blue Note, 2006) and Living on Impulse (Impulse!, 2012).
Saxophone player Robin Verheyen moved to New York nine years ago and has built a reputation as one of the great young talents in the world of jazz and classical music. He has released two albums with the Robin Verheyen NY Quartet, and has performed with such artists as Marc Copland, Ravi Coltrane, Narcissus Quartet, Gary Peacock, and Joey Baron.

DJ'S in de Club
(vanaf 24u)(op zaterdagen speelt een huis dj in de club)
| | |
| --- | --- |
| vrijdag 1 januari 2016 | Mister Critical 6hr DJ-set: New Year's Funky celebration! |
| vrijdag 8 januari | PR (aka Reygel & Peri) |
| vrijdag 15 januari | Mensch erger je niet |
| vrijdag 22 januari | Red D |
| vrijdag 29 januari | Lady G |
| vrijdag 5 februari | Hermanez |
| vrijdag 12 februari | TLP |
| vrijdag 19 februari | Stijn Maris |
| zaterdag 20 februari | Multivision (DJ's) |
| vrijdag 26 februari | Leesa |
| vrijdag 4 maart | Jules X |
| vrijdag 11 maart | Kong |
| vrijdag 18 maart | Laston & Geo |
| vrijdag 25 maart | Liebenskind |
| vrijdag 1 april | El Bacha |
| vrijdag 8 april | Jimbo Jones ft. Mary Jane |
| vrijdag 15 april | Kiani & his legion |
| vrijdag 22 april | Vierra Beats Pete |
| vrijdag 29 april | Bobby Ewing (DJ - 4hr set!) |
| vrijdag 6 mei | Chantal |
| vrijdag 13 mei | RED D |
| vrijdag 20 mei | Jules X |
| zaterdag 21 mei | Immi V (HU) |
| vrijdag 27 mei | Lisa Smolders |
| vrijdag 3 juni | Obeen |
| vrijdag 10 juni | Charlie Fraîche |
| vrijdag 17 juni | Whizz |
| zaterdag 18 juni | Technoïd Showcase |
| vrijdag 24 juni | Squadra Mobile |
| | |